This Android app lets you view the remaining battery of your Apple AirPods, BeatsX earbuds
14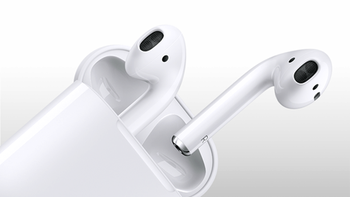 Got an Android device? Got AirPods?
For many, this unholy combo is not an uncommon one as Apple's AirPods are actually
not-too-shabby wireless earbuds
that work well with just about any phone out there. But as you might expect, Apple's AirPods connected to an Android device don't give you the same level of functionalities that an iOS device would, and one of the glaring missing features is battery level.
You'd agree that this is a pretty important aspect of wireless earbuds, and thanks to the endless mental resource of do-good developers, Android users that flaunt AirPods now have a free tool that will report back the headphones' battery level. Dubbed AirBattery, the app will show you detailed battery levels of each separate AirPod and their charging case, but they also work with the BeatsX. The developer states that future updates to the app will score support for the Beats Studio 3 Wireless, Beats Solo 3 Wireless, and Powerbeats 3 - the more, the merrier.
Of course, this one being third-party software, a few limitations are present, namely the fact that the battery life will only be reported in 10% increments, i.e. full battery, 95%, 85%, 75%, and so on, but that's a minor issue. Overall, a must-have for AirPods users on Android.