Ahoy, matey! Rugged Android for the boat or the beach in the works by ex-Nokia consultant
1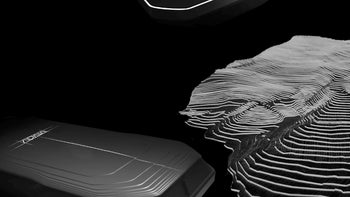 Fed up with going through a number handsets on a sea trip, and from the salty water drops alone, not from dunking, Nokia's former consultant Heikki Sarajarvi decided to do things the man's way, and take matters in his own hands.
Speaking with fellow boat-lovers that shared the same experience, he confirmed that there's a market niche for a rugged sea wolf of a smartphone under the sun, and rolled his sleeves, forming
Adaia
, together with sixteen employees, eight of which were former Nokia staff.
The goal was to make an Android (what else) handset that is going to withstand salty sprinkles and other assaults on its frame that can happen at sea. BMW's DesignworksUSA, which Nokia has worked with before for its Communicator and other lines, was probed for the looks and feel.
"
Dualism is the key characteristic of the design
," according to Laurenz Schaffer, the DesignworksUSA president. "
It had to support an extreme, active lifestyle in the outdoors as well as be appropriate to use in an executive meeting
." That is why the studio chose outer appearance inspired by a topographic map with its waves and curves, which in two year's time is turning into a tough Android handset with cellular and the obligatory for a sailor satellite connectivity.
Adaia's CEO said the complete product will be out next year, and will cost above the typical flagships, but less than the sum total of the three phones ruined at sea by him and salty sprayings.