After the Galaxy Note 7 fiasco, Samsung could seek help from LG for Galaxy S8 batteries
16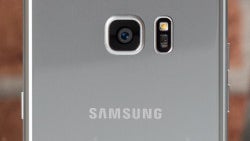 Samsung is not over yet with the Galaxy Note 7, despite the fact that the South Korean company has already announced it has
halted production of sales of the smartphone
. Last week, there were around 1.9 million Galaxy Note 7 units in the hand of customers and Samsung wants to get them all and either replace them with other Galaxy smartphones or simply offer full refunds to those owning them.
Two Galaxy Note 7 recalls has put an end to an actually pretty solid device that Samsung could've sold by the millions. Unfortunately, the handset maker still can't determine the cause of exploding Galaxy Note 7 phones.
During the first recall Samsung
blame the faulty battery for these explosions and decided to switch from Samsung SDI, the supplier of the Galaxy Note 7 batteries, to a Chinese company, ATL.
After the second recall, it's very hard to believe that the batteries inside the Galaxy Note 7 are the only components that cause the phone to overheat and eventually explode. However, it looks like Samsung is considering a third battery supplier for its upcoming Galaxy S8.
A new report coming from Samsung's own home turf claims Samsung executives are now saying that they are "
looking at diverse suppliers, including LG Chem.
"
This won't be the first time that Samsung makes business with LG, its main compatriot competitor, as some of its smartphones are using camera modules from LG Innotek, a company that's part of the LG Group.
The deal between Samsung and LG hasn't been inked yet, so it remains to be seen if the companies are willing to set their rivalries aside and work together once again.