After Cyanogen, Samsung looking to acquire the MIUI crew, shifts its focus to software
33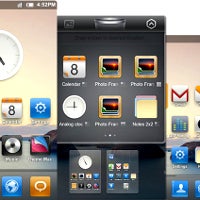 The CEO of Samsung Electronics brought the gang together right after the
Google-Motorola deal
, and warned them that software will be where it's at in the industry, and the company needs to step it up a notch in that respect, even if it has to buy companies to do it. Here's the exact statement:
"
(The company) must strengthen the competitiveness of its information technology, secure more human resources and also more actively seek mergers and acquisitions. We must pay attention to the fact that IT power is moving away from hardware companies such as Samsung to software companies.
"
It seems that Lee Kun-hee is not just talking it up - the other day
Samsung hired Cyanogen
, an icon in the Android ROM modding space, and now the company is rumored to circle the guys behind MIUI, a fairly new ROM modding team from China, whose custom UI is gaining great popularity due to the sheer beauty of its Android overlays.
The MIUI team released their own hardware recently - a
$310 Android handset, called Xiaomi
M1
, with a dual-core 1.5GHz chipset, 4" display, 4GB of ROM, and a big 1930mAh battery. At a recent conference, however, the MIUI team said they are looking to partner with a big OEM manufacturer for their Android overlay, and Motorola or Samsung were rumored, but Moto is now out of the question. Have a look at a MIUI ROM demo, running on an
HTC Desire HD
.
Software is always where it's at, we'd add, and the latest proof is
HP moving away from the hardware business
by trying to divest of producing PCs, tablets and phones. The most powerful companies in the industry reached their current greatness largely with software, too - Microsoft, Google, Apple, Oracle, IBM, and so on.
Of course, it helps if you can make vertically integrated products like Apple does by making its own iOS devices, and if there is someone to challenge it in that respect, it's Samsung, with proprietary hardware like its
Super AMOLED displays
and ARM-based chipsets. The only fairly weak area has been TouchWiz, its own Android overlay, so the company acknowledging it doesn't have the internal vision to make it stick, and hiring outside talent can only mean that it stays humble and keeps an eye on the prize.
And the prize might very well be taking over Nokia for the world's N1 cell phone maker, and making good money in the process - our
recap of the last quarter's mobile industry earnings
showed that despite its huge portfolio Samsung needs to up its profit margin by only 2%, and it will reach HTC levels. No wonder Apple is viewing Samsung as its chief competitor among all Android manufacturers,
going to great lengths to ban its products
wherever it can.
source:
YonhapNews
&
TechNode
via
AndroidandMe