AdDuplex report shows 50 million Windows Phones in active use, led by entry level models
36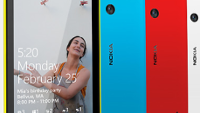 Windows Phone mobile ad network AdDuplex has released its monthly report on the platform. According to the data, as of January 23rd, there are about 38 million active Windows Phone 8 users and 12 million Windows Phone 7 users. The latter is decreasing at a rate of 2% per month. The
Nokia Lumia 520
represents a leading 31% of active Windows Phone handsets. This is the entry level model that has proven extremely popular, not only in emerging markets, but also in the U.S.
Continuing in this vein, a whopping 47% of active Windows Phone handsets are what you might consider to be low end models. This includes the Lumia 520, its twin (the T-Mobile Nokia Lumia 521),
Nokia Lumia 620
and
Nokia Lumia 625
. On the other hand, only one high-end Lumia model is listed in the top ten of active Windows Phone handsets and that is the
Nokia Lumia 920
. With that in mind, it is interesting that there are more
Nokia Lumia 1520
phablets being used than
Nokia Lumia 525
units. The latter is the new low end Lumia model for China that copies the specs on the Lumia 520, but doubles the amount of RAM to 1GB. That allows the phone to run more apps. Still, neither handset is in the top ten. The report states that Nokia still accounts for the lion's share of the platform with a 92.3% market share.
In the U.S., AT&T is the top Windows Phone carrier with 32.4% of the market followed by the 25.4% owned by T-Mobile. Verizon customers make up 20.4% of the platform's users, while pre-paid carrier MetroPCS is responsible for 10.1% of those using a Windows Phone handset.
Nokia counts a sale when it is paid by the channel for a phone. Addressing Nokia's report
that it sold 8.2 million Lumia handsets in Q4 vs 8.8 million in Q3
, Mendelevich says that some of the handsets bought by the sales channel in the third quarter, were sold to the end-user in the fourth quarter. As a result, the more important stat is that Windows Phone nearly doubled sales in Q4 2013 from the 4.4 million sold in 2012.
Lastly, AdDuplex has spotted two new handsets. One, the Samsung SM-W750V is a phone we've written about before. We
expect it to offer a 5 inch screen with a 1080 x 1920 resolution
. The other is the Nokia RM-997 which is a low end model equipped with a 4 inch 480 x 800 resolution screen for the Chinese market.
source:
AdDuplex
,
WinSupersite
via
WMPoweruser