Ad for the LG Optimus G Pro makes fun of the Apple iPhone
40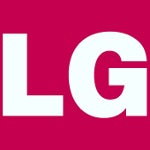 We've seen Samsung produce ads for the Samsung Galaxy S III that
makes fun of Apple fans who wait in line for days
before the next Apple iPhone model is launched. But LG has taken this one step further by actually making fun of an iconic Apple
television commercial
. You've seen the ad, A group of kids is lined up and the iPhone camera pans throughout the entire line, from left to right. The voice of Jeff Daniels says, "Everybody say cheeeeese," as the the entire group is photographed in one shot. The picture is printed out, framed and hung on the wall. Obviously, the spot promotes the panoramic photo capabilities on the device.
LG Optimus Pro
, courtesy of Android
4.2
. But first, in the beginning of the ad, we see a line of playing kids get snapped in one shot, similar to the Apple iPhone ad, even copying the long stretched out "cheese" call. Actually, because this is ad is in Korean, the word is "Kimchiiiiiii". After the shot is taken, it is printed, framed and hanged on the wall just like the Apple ad, right down to the crooked placement of the photo on the wall that needs to be fixed. Nothing special here.
Then, we get to see
Photo Sphere
in action. It is a feature on Android 4.2, which obviously will be powering the LG Optimus G Pro at launch. And instead of capturing images along a horizontal plane like the camera on the Apple iPhone, it allows the capture to captures images horizontally and vertically resulting in a much fuller photograph which replaces the iPhone-esque shot that had been hanging on the wall.
It might not have been as sarcastic and pointed as Samsung's ad, but no less entertaining.
source:
LG
,
Apple
via
AppleInsider