Samsung strikes again at Apple fanboys with another Galaxy S II ad
99+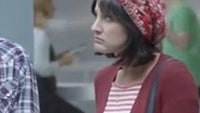 You might already know that today is a big day for Apple fanboys, creatives and baristas included - the biggest Apple store is opening doors in New York's Grand Central station and the huge line is already forming. No better time for the next
hilarious punch at fanboyism
from Samsung, right? Samsung probably agrees as it has released the next commercial in its series showing how much better the Samsung Galaxy S II is than the iPhone. Or at least trying to convince us in that and when it comes to waiting in line it definitely has a viable argument.
But on the flipside of things, there is the counter argument:
"36 hours is a small price to pay to keep all of my music,"
Samsung makes a point by depicting three fanboys waiting in front of an Apple store.
At the end, the ad shows the Samsung Galaxy S II and T-Mobile's logo, and for T-Mobile - the only major US carrier not offering the iPhone - that funny rhetoric could be life saving. In either case, check out the full commercial below.