Aaaand, of course: LG trademarks the G5 SE name
34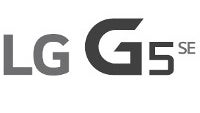 For a company that claims
not to care too much about rival products
, LG sure seems to be keeping a close eye on Apple and its polarizing
iPhone SE
. Not only has the company's CEO of the mobile division gone on record to say that Apple is "
rolling out a product with same-old technology and features
", but a newly uncovered trademark filing reveals that LG has actually trademarked the name "G5 SE".
In fact, the
G5 SE
name was first claimed by the South Koreans in late February, when the iPhone SE was still technically a rumor, but then followed up just a week ago by covering the
LG G5 SE
name as well. Forgoing some important considerations for a moment, this could signal that the Android maker is perhaps planning a smaller version of its new
G5
flagship, which wouldn't be much of a surprise—the company has, after all, done this in the past. That said, given how the iPhone SE is actually decked out in mostly latest generation Apple tech, we'd at least hope that if that is the case, LG is planning on a competent, high-end compact.
Of course, it should be pointed out that companies regularly tag names such as this for their own reasons, and that's not necessarily proof that they're planning on executing on them. In LG's case, this might just be some sort of maneuver to protect its brand. And while we're no legal experts, we imagine that the company would probably have an easy time defending its rights over these particular names, given its investment in them over the years. So the move strikes us as peculiar. Either way, we found this to be an amusing little tidbit, especially given LG's strong—and all kinds of dismissive—position on the iPhone SE.
Would you like to see LG go ahead with a G5 SE, even if named differently?