AT&T's strategy chief says that thanks to DirecTV purchase, it has the edge in 5G
7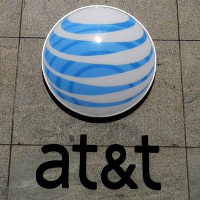 AT&T strategy chief John Donovan said at MWC today that when it comes to 5G, the carrier has some advantages over rival Verizon. The latter, and partner Samsung, announced today that it has
started trials of 5G technology
. But AT&T says that promises it made to build out fixed high-speed Internet services puts it in a better position than Verizon because of its fixed-line proposition. AT&T agreed to invest in fixed-line internet to get government approval of its $48.5 billion purchase of DirecTV.
As part of its promise to regulatory agencies, AT&T agreed to build out high-speed internet connections covering 12 million people while adding internet access for more Americans living in rural surroundings. While the nation's second largest carrier sees having this fixed line capability as an advantage over its chief rival when it comes to 5G, Verizon says to expect more of the same old, same old. "AT&T has followed us in every turn of technology - wireless and wired - and they will again with 5G," said Verizon spokesman Jim Gerace.
While Verizon and Samsung have started their 5G trials, AT&T plans to begin its testing later this year in Austin, Texas. AT&T says that it will test 5G in labs before trying it out using fixed locations at homes and offices.
Although standards are far from final, 5G should lead to a 1000% increase in capacity over currently available networks; download speeds could run as fast as 10Gb/sec.
source:
Reuters