AT&T's HTC One X price slashed to $130 on Amazon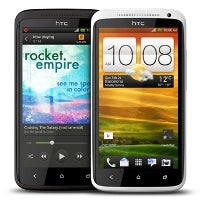 AT&T's
HTC One X
is probably the hottest Android handset currently available, but it will soon face tough competition from the Samsung Galaxy S III, and maybe that's one reason why Amazon Wireless has slashed the price of the One X to a mere $129.99, $70 off its original price, giving you a good reason to consider buying it.
The HTC One X is sold with a free 2-day shipping to sweeten the deal. One thing you'd need to consider though is that the offer is only valid for the dark grey version of the handset, not the white one which is currently on backorder.
The One X features one of the best screens we've seen on a smartphone - a 4.7-inch Super LCD with an HD resolution, and you get the latest Android ICS in a beautifully crafted, thin shell with a 28nm battery-savvy Qualcomm Snapdragon S4 chip with LTE on board. Are you getting this while the price is low or still waiting for the SGS III?