AT&T will turn your car into a mobile Wi-Fi hotspot with the ZTE Mobley, launching September 11th
14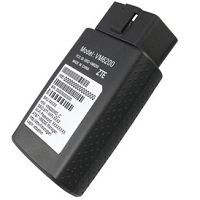 How would you like to have a Wi-Fi hotspot in you car? While some automakers are equipping their new vehicles with Wi-Fi connectivity, AT&T and ZTE USA are teaming up to present the ZTE Mobley. Launching on September 11th, the plug-in device will be available at AT&T, and from a special website (www.att.com/mobley). The Mobley plugs into the on-board diagnostics port (OBD II) that most cars from 1996 to the present, now have.
When you turn over the ignition, the ZTE Mobley turns on and quickly offers a Wi-Fi connection for up to five devices, using AT&T's 4G LTE network. And if you sign up for a two-year contract, the device is absolutely free. If you don't want to get handcuffed for 24 months, the ZTE Mobley will cost you $100.
You can add the Mobley to a Mobile Share Value Plan for a $10 monthly access charge. You can also use a DataConnect plan and get 1GB of data for $20 or 3GB for $30.
"The ZTE Mobley is our first Wi-Fi plug-in for the car. It's great for everyone - families, entertainment enthusiasts and professionals. It allows multiple Wi-Fi-capable devices to connect to AT&T's 4G LTE network, making it perfect for anyone on-the-go."-Chris Penrose, senior vice president, Internet of Things (IoT), AT&T Mobility
source:
AT&T
via
Engadget