AT&T will allow you to pre-order the LG V10 starting October 27, T-Mobile - a day later
16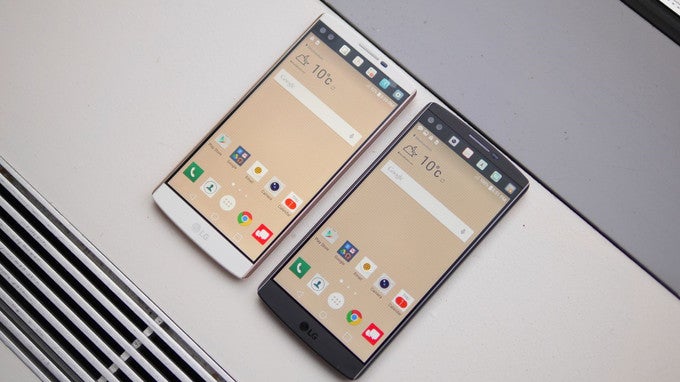 Have you been eyeing LG's latest and arguably more interesting device for a long time, the
LG V10
, with pleasure? Well, we're sure many have. You will be able to pre-order the LG V10 from AT&T's website starting tomorrow, October 27 or get it straight from a brick and mortar store starting November 6.
In the meantime, T-Mobile has committed to open online pre-orders for the dual-selfie camera, dual-display V10 on October 28; you will be able to get it straight from a T-Mo store on October 30, when it will be officially released nation-wide under the pink banners of the "Un-carrier".
As far as pricing is concerned, АТ&T will be selling the V10 in either black or blue for $249.99 if you commit to a two-year contract, or make use of any of its Next plans: the 30-month Next 24 will cost you $23.34 per month, the 24-month Next 18 - $29.17, and the 20-month Next 12 will set you back $35 each month. , If you get the phone in the period October 30-November 15, AT&T will throw a 200GB microSD card, an extra battery, and a battery charging cradle as a part of a limited-time promotion.
In T-Mobile's camp, you can get the V10 for $0 upfront and $25 each month for two years or $599.99 without contract. We have no information about any promotions T-Mobile might be throwing in to sweeten the deal.
We already have a LG V10 around and its review is due out very soon. Stay tuned!