AT&T touts the virtues of its LTE network, creates AppCenter for raw HTML5 apps
10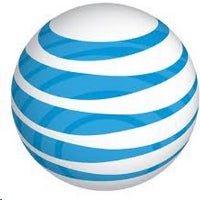 AT&T is understandably proud of its LTE efforts, and, besides
announcing a whole suite of mobile devices with LTE connectivity
to take adavantage of it in the coming weeks and months, it also stopped a little to brag.
The carrier didn't miss the opportunity to mention that once you are out of LTE coverage on Verizon, you are down to crawling 3G speeds, whereas with AT&T you can fall back on its HSPA+ network, which is much faster. It was also duly noted that in 2011 the company made 150 000 improvements on its network, three times the 2010 number, and hung 80 000 new antennas to better coverage, reaching 99% retention rate of its HSPA+ network.
AT&T is pushing it on the software side of things as well, joining the OpenStack community for
open source cloud-based development
for businesses that want to take advantage of its LTE network. The collaboration plans are international too - the carrier plans to supply APIs for messaging, speech, location, monetization, contacts, storage as a service and others, to other carriers worldwide, hoping for more interoperability.
But the most interesting bit for us in terms of software was that the carrier will be creating an app store for "unwrapped" Android applications done in HTML5, betting that the standard will take off big, just as Apple, Google, Microsoft and others are doing.
This HTML5 shop, called
AppCente
r will actually be a curated gateway for raw HTML5 apps, before they have been turned into native .APK packages, and might be coming to iOS and other platforms later in the year, said AT&T's Jeff Bradley. The AppCenter, however, will first serve Android devices, and will be available to developers to play around with in beta form starting today.