AT&T slices $15 off of its 2GB Mobile Share Value plan
29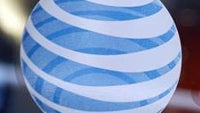 AT&T has said that it and Verizon are not going after the same value driven customer that appeals to T-Mobile. Still, the nation's second largest carrier is responding to
T-Mobile's recent hike in unlimited pricing
, by cutting the price of its base rate for the Mobile Share Value plan. Not including the per-smartphone cost of the service, 2GB of data will now cost $40 monthly, down from $55.
For those wearing two-year handcuffs, the per smartphone price is $40 (meaning the new rate for 2GB of data for each smartphone would be $40 + $40 for a total of $80). Those without a contract such as AT&T Next subscribers, and customers bringing their own phone, pay only $25 per line.
There is a caveat. If you have a two-year pact and want to upgrade to a new phone when able to do so, you will either lose the discount, be forced to switch to AT&T Next or pay the full retail price for the new handset. Up to ten smartphones can be on one plan, and the new pricing begins on Sunday.
source:
Reuters