T-Mobile heats up the rate-plan race, more data, unlimited international texting
48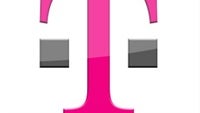 Team Magenta is heating things up with its Simple Choice Plans, adding more data for the money, enabling 4G/LTE tethering, more international roaming and unlimited international texting.
The current crop of rates from T-Mobile line up simply. $50 per month gets you 500MB of unthrottled data and unlimited talk and text along with the previously established international roaming just introduced.
Under the new rate schedule, that $50 per month buys you 1GB of data with tethering. Those that want more data used to have a 2.5GB option at $60 per month. That data allowance goes up to 3GB. All the plans still have "unlimited" data, but speeds were slowed after reaching the determined data package.
There is a new 5GB offer which will cost $70 per month, which also includes tethering. T-Mobile's "totally unlimited" data is still an option, starting at $80 per month. The new unlimited package also includes tethering up to 5GB per month (double the former 2.5GB). Existing customers on the current $70-unlimited option will be able to keep it, but will not get the updated tethering option.
New to all the Simple Choice plans will be free international texting to over 120 countries. T-Mobile also announced that it is adding 7 countries to its list of international roaming destinations where customers can get unlimited data and texting along with 20-cent-per-minute calls. The list of international roaming destinations will now total 122.
The new rate plans go into effect on March 23rd. Existing customers get all the rate enhancements automatically. Just a refresh for the unlimited customers that did not pick it up, your rates remain grandfathered, but the added tethering portion will not be included.
What do you make of T-Mobile's new plans?
source:
T-Mobile
T-Mobile Doubles Down on Flagship Simple Choice Plan with
More 4G LTE Data, Tethering - and Unlimited International Texting

Un-carrier's Flagship $50 Simple Choice Plan with Unlimited Data, Talk and Text
Now
With Double the 4G LTE Data, Double the 4G LTE Tethering, More Roaming
Countries,
and Unlimited International Texting To Virtually Anywhere - All at No Extra
Charge

BELLEVUE, Wash. - March 7, 2014 - In another industry first, T-Mobile US, Inc.
(NYSE: TMUS) today announced the company is offering customers more 4G LTE data
and tethering and unlimited international texting - at no extra charge. The
updates reflect the latest stage in the evolution of T-Mobile's flagship Simple
Choice plan, which launched the company's Un-carrier consumer movement last
spring. All Simple Choice customers will automatically enjoy the added benefits
of these updates without taking any action whatsoever - in another Un-carrier
departure from industry norms.

First, in a move to stay out front of Americans' fast-growing demand for mobile
data, the company announced it is sweetening the deal for Simple Choice
customers already enjoying unlimited data, talk, and text on America's wicked-
fast network - now doubling the amount of high-speed 4G LTE data and tethering
to 1GB included in the $50 Simple Choice service plan.

"In the mobile age, wireless data caps and overage fees are just this side of
extortion," said John Legere, president and CEO of T-Mobile. "Take the basic
plans from the Big Two with ridiculously low data limits that hit you with fat
overages each month. It's like getting your data from the neighborhood loan
shark and paying 100 percent interest when the bill comes due. It's the classic
shakedown."

The expansion of Simple Choice to include more of T-Mobile's fastest data and
tethering comes as wireless data usage - and tethering laptops and tablets to
the web via connected devices - continues to surge. T-Mobile customers use
nearly 50 percent more data now than they did just a year ago when Simple Choice
first launched, outpacing the industry's growth rate in mobile data usage. And
monthly usage on unlimited 4G LTE plans has nearly doubled to over 5GB.

With these updates, Simple Choice customers still start with one line at $50 per
month for unlimited data, talk and text on our nationwide network - but will now
get a full 1GB of 4G LTE data and tethering - double the previous amounts.
Customers can still add a second line for $30 per month and up to three
additional lines for $10 per month. Those additional lines also get the extra
4G LTE data with these changes.

As before, Simple Choice customers can always add more 4G LTE data to each of
their lines. They can opt for 3GB of 4G LTE data, including tethering, for an
additional $10 a month per line (vs. 2.5 GB previously), or 5GB for an extra $20
a month per line. There is a new unlimited 4G LTE option, which now comes with a
full 5 GB of tethering, double the previous amount, for an extra $30 per month
(vs. an extra $20 previously).

Second, with the new global texting benefits from the U.S. now included in
Simple Choice, T-Mobile is the only US wireless carrier to deliver unlimited
international texting to virtually anywhere - now from the United States and
over 120 countries and destinations around the world - at no extra charge.
Unlike with competitors, there is no need to purchase an additional package or
special plan to get unlimited global texting and data. It comes automatically
with every Simple Choice plan.

And, customers can roam freely in more places. T-Mobile is adding seven
additional countries and destinations where postpaid Simple Choice customers
enjoy unlimited data and texting while traveling - and low, flat-rate calls for
just 20 cents a minute, bringing the total to 122 countries and destinations.

The new benefits will begin immediately on March 23 for customers who choose to
run credit and take the postpaid option. For those who prefer not to run credit
and opt for prepaid service, unlimited international texting will start on April
26.

Simple Choice customers will automatically get the added benefits of these
program updates, so there is no need for existing customers to change anything
about their current services or plans. Customers currently with unlimited 4G LTE
data will continue to get unlimited 4G LTE data with no change in price, or they
can opt for the new unlimited 4G LTE option with twice the tethering.

"In a couple weeks, every single one of our millions of Simple Choice customers
will wake up with more value without lifting a finger," said Mike Sievert, Chief
Marketing Officer for T-Mobile. "Who does that? We do. Because that's what
being the Un-carrier means - giving more to you without asking more from you.
I'd love to see our competitors try to follow suit."

Simple Choice Plan Then & Now

Roaming and on-network data allotments differ. Capable device required for LTE;
coverage not available in some areas. Stateside international text messages must
originate on T-Mobile's U.S. network. International Roaming: Postpaid Simple
Choice plan with qualifying credit and capable device required. Standard speeds
approx. 128 Kbps; no tethering.

About T-Mobile US, Inc.:
As America's Un-carrier, T-Mobile US, Inc. (NYSE: "TMUS") is redefining the way
consumers and businesses buy wireless services through leading product and
service innovation. The company's advanced nationwide 4G and expanding 4G LTE
network delivers outstanding wireless experiences for customers who are
unwilling to compromise on quality and value. Based in Bellevue, Wash., T-Mobile
US provides services through its subsidiaries and operates its flagship brands,
T-Mobile and MetroPCS. It currently serves approximately 46.7 million wireless
subscribers and provides products and services through 70,000 points of
distribution. For more information, please visit http://www.t-mobile.com.

# # #