AT&T reportedly has a deal to buy Time Warner for $85 billion (UPDATE)
12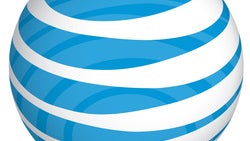 In July,
Verizon purchased Yahoo for $4.83 billion
. Now, AT&T is about to make its rival's transaction look like small potatoes. Reports published late Friday say that AT&T has agreed to spend $85 billion to buy Time Warner. If the deal is made and closes, AT&T gets control of the iconic Warner Brothers movie studio and cable networks CNN and HBO. It also includes TNT and TBS, two former cornerstones of the now defunct Turner Broadcasting System. The deal would give AT&T more content to stream to its mobile customers. Warner Brothers alone owns the Batman movie franchise and the Harry Potter series.
UPDATE:
The deal is now expected to be announced today. AT&T will pay between $105 to $110 a share for Time Warner. Shareholders will receive 50% cash and 50% AT&T shares for their Time Warner stock. Michael Nathanson, an analyst at MoffettNathanson, called Time Warner "the last scaled content play that's acquirable." He noted that other media firms like Disney are practically untouchable when it comes to an acquisition.
The transaction would be the largest in the world for 2016. It comes nearly
30 months after the telecom giant purchased DIRECTV for $48.5 billion
, picking up 38 million video subscribers in the process. AT&T has used that purchase to bundle its wireless service with Pay-TV quite successfully.
Sources tell
Reuters
that the purchase will be made at $110 a share. Time Warner shares rose almost 8% in regular trading on Friday, and an additional 3.4% in after hours trading to $92.50 as rumors of the deal leaked. AT&T's shares declined 3.4% to $37.49. While the latest dispatches seem to indicate that Time Warner has agreed to end up in AT&T's arms, there always is the possibility of another suitor lobbing in a higher bid. Two years ago, Twenty-First Century Fox Inc. bid $80 billion for Time Warner, but that offer was rejected. On Friday, Twenty-First Century Fox Inc. said that it was not interested in going after Time Warner again.
AT&T has only $7.2 billion in cash that it can get its hands on quickly, which means that it will have to finance the deal. But the company already has $120 billion in net debt as of the end of last June. Borrowing additional money to finance the Time Warner purchase is sure to lower AT&T's credit rating. The cost of the deal has also led some analysts to question why AT&T would rather spend the money to buy Time Warner when they could spend much less to license Time Warner content.
In addition there is some question about whether AT&T can obtain Justice Department approval. To get antitrust regulators off its back, AT&T might have to agree to some conditions.
The transaction could be announced this Sunday.
source:
Reuters
,
WSJ
Recommended Stories