AT&T puts up website to help keep the personal information on your phone safe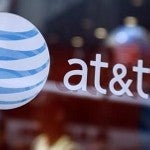 Recently, we told you about the
growing number of Apple iPhone and Apple iPad thefts taking place in the Big, uh, Apple
. The truth is that this is a problem
that affects more areas than just New York City and more models than just iOS devices
. Cell phone theft has become such a problem that AT&T has put up a website with hints and tips to help keep the personal information on your cell phone safe. And if you are unfortunate enough to be the victim of such a crime, the site gives you a check list of things you can do to help lessen the damage.
To protect your information, AT&T suggests that you
password protect your device
as soon as you get it, and the carrier suggests that you change your voicemail and online passwords frequently. Downloading device protection and security apps can help save your phone from getting ripped off. AT&T suggests that you backup.
"Our work with the industry as well as governments and the law enforcement community continues. So, stay tuned for more updates as we roll out additional educational tools and materials (and the new database to identify and disable stolen devices) over the coming months."-AT&T
If your phone is stolen, AT&T says you should call your carrier and
suspend wireless service immediately
to prevent unauthorized use. AT&T customers who do this will have their phone noted as being lost or stolen. Suspending your AT&T account or reinstating service requires you to log onto to your myAT&T account (if you don't have one, it would behoove you to open one).
The FCC is teaming up with the nation's top carriers to develop a database of stolen devices. In about six months, if your phone is lost or stolen, you will be able to
call your carrier to have it locked down completely
. The aforementioned database should be completed in 18 months and will be based on each phone's unique International Mobile Equipment Identities (IMEI) number.
If you don't mind us throwing in our 2 cents, to lower the chance of getting robbed of your mobile device, you should always be aware of your surroundings and don't wave around your phone or tablet if it is not being used. Police officials in New York City have compared walking around the subway with an iPhone or iPad to be
the equivalent of flashing a lot of money
.
source:
AT&T
via
PCMag