AT&T planning Voice-over-LTE launch this year
14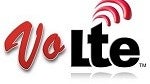 While AT&T keeps up a
feverish pace to roll out LTE service
across its network, the carrier seem intent on making voice-over-LTE, VoLTE, available in select markets this year.
VoLTE will mark the beginning of a new era in cellular communications, enabling virtually all activity on the network to be treated as IP traffic. Right now, the only service provider with VoLTE availability is MetroPCS.
Current hardware, while able to accommodate VoLTE, is not optimized too well for it, like LTE data itself, it heats up the CPU and
bleeds juice out of the battery
in the process. However, over a short period of time,
performance improvements have already been seen
. There have also been some
good developments with chipmakers in handling LTE
and we are sure to see more advances before AT&T gives the go-ahead for VoLTE.
Since AT&T will not have its whole network covered with LTE by the end of the year, the carrier will be sure to incorporate specs that allow the handset to fallback to the traditional UMTS network when VoLTE is not available.
Which markets will get VoLTE first? That is yet to be determined, although AT&T's president of network operations, Bill Smith noted that will be influenced in part by the marketing department. Suffice it to say, if you happen to live in a top-25 market, the chances are better than average in your favor.
source:
Light Reading