AT&T offering standard insurance for all iPhone models from July 17th
17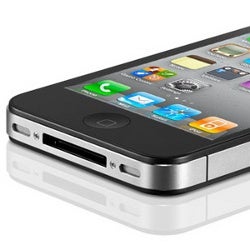 The iPhone has been an AT&T exclusive since day one, but unlike other phones on the carrier, the original iPhone couldn't be insured. Things have changed with later models, but you still weren't eligible for standard insurance and had to pay a
whopping $12 a month
and $199 in deductibles if you used the iPhone.
This however is set to change once and for all as AT&T has updated its
standard insurance policy now including all iPhone models
. The monthly mobile insurance price runs at the much lighter on the pocket $4.99, which covers pretty much everything: loss, theft, accidental physical or liquid damage and mechanical or electrical failure. The deductible should be set at $125, if we are to judge by other phones in the program.
"Effective July 17, 2011, the Apple iPhone (all models) will be eligible for coverage with the AT&T Mobile Insurance program (formerly Wireless Phone Insurance). Enrollment restrictions apply. Customers can only enroll within 30 days of a new activation or upgrade, prior activations or upgrades outside of 30 days are not eligible,"
AT&T said in a statement.
Currently, you can avoid deductibles with insurance from Best Buy, which runs at a hefty $14.99 a month for the iPhone, or rely on Apple to replace it for $199 in case it breaks. Cupertino, though, won't cover stolen or lost phones, so it's up to you to decide whether mobile insurance is worth it.