AT&T introduces new unlimited data plan
16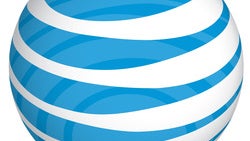 Following the introduction of Verizon's new unlimited data plan last weekend
, AT&T has responded by revising its unlimited data plan and opening it up to all subscribers. The new plan begins tomorrow. Those with four lines will pay $180 a month for unlimited talk, text and data after shelling out $220 a month for two months. Any subscriber who consumes 22GB of data during the month could have his data speed throttled during periods of network congestion. Previously, AT&T subscribers had to be DirecTV or U-Verse TV subscribers to be eligible to receive an unlimited plan. As of tomorrow, that restriction goes away.
With the plan, AT&T subscribers will also be able to make unlimited calls from the states to Canada and Mexico and send unlimited texts to over 120 countries. Those who sign up for the Roam North America plan at no charge will be able to talk, text and use data while inside Canada or Mexico without having to pay roaming charges.
Let's break down the pricing some more. AT&T's new unlimited plan costs $100 a month per line with $40 a month charged for each additional line. The fourth line is free, which is how we got to the $180 per month in the first paragraph. However, for the first two months there will be a $40 line charge. That explains why you'll be paying $220 per month for the first two months before the $180 price kicks in for a family of four.
While the other carriers are offering 10GB of free 4G LTE hotspot service with their unlimited plans, AT&T is not changing anything in that department.
source: AT&T