AT&T hires Wall Street bankers to help it divest of assets if requested by the Feds
3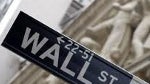 AT&T, thinking ahead a bit about its strategic planning,
hired investment banking firms Bank of America and Merrill Lynch
to be ready to help the carrier sell off network properties. AT&T is concerned that the Feds might require a divestiture of some of its post-merger pipeline in order to gain regulatory approval to complete the purchase of T-Mobile.
According to the WSJ, insiders privy to information about the inner workings of the deal say that based on analysis of the markets where AT&T might be forced to divest assets,
$8 billion of pipeline or more might have to be sold
. These same insiders say that any forced selling would come just before the deal were to be completed in early 2012, and would mostly be network infrastructure
currently belonging to T-Mobile
. AT&T says that the T-Mobile deal is necessary to overcome an alleged shortage of spectrum. AT&T also says that without the T-Mobile purchase, it might stop its 4G- LTE build out to 80% of the U.S. population instead of the 97% it plans on covering if the deal closes.
Opponents of the deal, like Sprint, say that no matter how much of the combined network AT&T divests, the deal is anti-competitive as it would give AT&T
a huge majority of the cellular industry
making it harder for other firms to attract customers and offer the best handsets. So far, the FCC has had a poker face and has not tipped its hand. Most believe the agency would
agree to the deal with some conditions likely
. Joining Sprint has been some public advocacy groups and the Senate's anti-trust leadership along with former comic, Senator Al Franken.
source:
WSJ