AT&T goes after Verizon in new ads, claims to have 'most reliable' 4G LTE network
11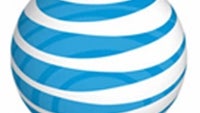 AT&T has a history of aiming at Verizon with its advertising. Taking its HSPA+ footprint and combining it with its LTE coverage, AT&T advertises itself as having the
largest 4G network
in the country. Now the nation's second largest carrier is using information provided it from a third party source it didn't name, to claim that it has "
the highest success rate for delivering mobile content across nationwide 4G LTE networks.
" In addition, AT&T cites recent studies conducted by PCWorld/TechHive and PC Magazine that show its LTE network to be faster on a consistent basis than its rivals.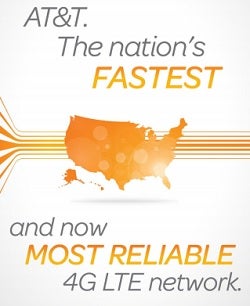 AT&T's 4G LTE network isn't just fast, it is also reliable
With that in mind, AT&T's print ads call it the
'fastest'
and now the
'most reliable'
4G LTE network. What else can the mobile operator do but poke Big Red in its soft spots? Right now, Verizon's LTE signal covers 301 million POPs while AT&T's LTE signal covers 225 million POPs which is expected to rise to 270 million POPs by year end.
Last week, AT&T announced that it will be
buying Leap Wireless for $1.2 billion or $15 a share
. With a large amount of
unused spectrum
in the PCS and AWS bands that could reach 40 million people, this could be a much desired acquisition for AT&T. But don't count on anything just yet.
With Leap's stock price trading more than $2 above AT&T's $15 bid
, Wall Street expects a third party to make a higher offer for the owner of Cricket Wireless.
source:
FierceWireless