AT&T explains why it will block FaceTime over 3G for some users: because a loophole in the system allows it
37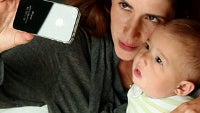 AT&T might be the first carrier to have ever offered the iPhone in the States, but it could also become the first to block one of the iPhone's best built in services - FaceTime. At least to everyone who is not on one of AT&T's more expensive Mobile Share Plans. Last week's announcement that the carrier will block FaceTime over 3G for non-Mobile Share Plan subscribers might have pissed a lot of users off, and today's explanation won't calm anyone down.
Basically, AT&T just publicly explained that there is a loophole in the system and... it would gladly use it, since it doesn't violate any of FCC's rules. Here is AT&T's explanation:


"The FCC's net neutrality rules do not regulate the availability to customers of applications that are preloaded on phones. Indeed, the rules do not require that providers make available any preloaded apps. Rather, they address whether customers are able to download apps that compete with our voice or video telephony services. AT&T does not restrict customers from downloading any such lawful applications, and there are several video chat apps available in the various app stores serving particular operating systems. (I won't name any of them for fear that I will be accused by these same groups of discriminating in favor of those apps. But just go to your app store on your device and type "video chat.") Therefore, there is no net neutrality violation."
So basically what AT&T is saying is that it will block FaceTime because it's a built-in app. The whole conflict stems from the fact that other apps like Skype have no restrictions as to video calling over 3G, and you could still be able to get them from the App Store. Well, at least when on Wi-Fi, you'd still be able to use FaceTime for free.
Recommended Stories