AT&T customers duped by criminals
32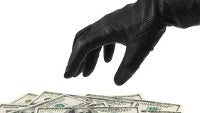 A published report notes that AT&T customers are being singled out by a group of criminals that pretend to be reps from the carrier and make phone calls attempting to get personal information. The crooks say that they will give an AT&T customer a discount on next month's bill and then ask questions such as name, address and the last four digits of the customer's social security number. This is enough info for the caller to then call the real AT&T and request that the customer's SIM card get changed to a new phone. The victim's phone goes dead and the crooks have a working handset which they use to make expensive international calls using the victim's account.
This is what happened to 35 year old Keith Carter. Carter received a call on August 12th from someone claiming to be an AT&T rep who promised him a discount on next month's bill if he would take the time to answer some questions, asking him to reveal the last four digits of his social security number. He thought nothing of it until his Apple iPhone stopped working the next day. He received a new SIM card from AT&T, but the crooks made calls on his account totaling $2600 to Cuba, Guinea and Gambia. Carter says he plans on disputing the charges and is looking for a new wireless carrier.
A similar story took place last month to sisters Mari and Candace Sawyer. A man claiming to be from AT&T called them on September 3rd at noon and was able to wrangle from them the last four digits of the account holder's social security number. By 10pm, all four phones on their family plan were dead and hundreds of calls to Gambia were on their account.
The sisters got in touch with AT&T and the carrier issued a statement on September 23rd warning consumers about this scam. Meanwhile, Sprint and T-Mobile spokesmen said that their customers have not been victimized by this fraud, while Verizon refused to comment. AT&T say that the criminals are offering the stolen cell service to buyers by advertising online. The mobile operator says, "
We're working to educate our customers on how to protect their information from social engineering
."
"Never give out personal information in response to an incoming call. Identity thieves are clever – they often pose as representatives of banks, credit card companies, creditors, or government agencies to get people to reveal their account numbers, Social Security numbers, mother's maiden names, passwords and other identifying information.

If you get a call from a company or government agency seeking personal information, don't provide it. Instead, hang up and call the phone number on your account statement, in the phone book, or on the company's or government agency's website to find out if the entity that supposedly called you actually needs the requested information from you.

Please let the FCC know about ID spoofers by calling 1-888-CALL-FCC or filing a complaint at www.fcc.gov/complaints."-AT&T
source:
AT&T
via
Bloomberg