AT&T commits to post-8107 Windows Phone updates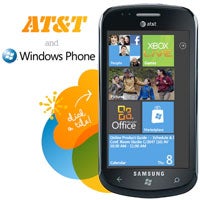 AT&T has made a commitment to address Windows Phone updates, including the 8107 debacle, in the coming months. In case you need a refresher, Microsoft's 8107 update is the one that addresses the disappearing keyboard issue and a variety of other security fixes.
AT&T infamously decided not to support the update, creating a bit of a scene over at its support forums that eventually lead to
users accusing AT&T of censoring dissatisfied customers
by deleting their complaint posts with no explanation or warning.
An AT&T Community Manager, Jamileh, has publically posted on their forums to address the 8107 issue as well as reaffirm AT&T's commitment to providing updates. The post reads:
Hey all - I know you're eagerly awaiting news about this.

AT&T plans for a Windows Phone update that will contain the improvements in the 8107 update and more.

I will likely start a new thread as I get more information as this one is getting a bit tricky to find information in.

Stay tuned
Unfortunately an ETA was not provided, but it is good to see AT&T finally stepping up to the plate and providing Windows Phone adopters with the updates they deserve.
source:
AT&T
via
WPCentral