AT&T deleting complaint posts from support forum?
21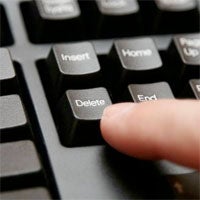 The AT&T Windows Phone support forums is where word broke that the company would not support Microsoft's 8107 update that addresses the disappearing keyboard issue and a variety of other security fixes. Needless to say, it turned into a torch and pitchfork scene over there rather quickly.
Beginning on Saturday night, reports started coming in that complaint posts were being deleted without warning or reason. Many users stated that when they clicked on the email notifications for the posts they were subscribed to, the replies were mysteriously deleted.
One user, Jamon723, said in particular of the events,
Don't know if anyone else has caught on to this..... after several instances lately of thinking I had forgotten to delete emails alerting me that someone had replied here after reading them, I just looked again and it hasn't been that. Messages are being deleted. There were 14 new post alerts in my email between 6pm & midnight. I checked the times and names of the people posting, 12 of them were deleted. I really hope it was done by those posting and not done by AT&T to downplay how many of us are upset and voicing it here. Sadly, I would not be surprised if that were the case.
Unjustified censoring of dissatisfied customers isn't exactly a good look, especially considering that AT&T has recently received the lowest score for wireless customer care performance by JD Power, the lowest rating for customer service by ACSI, and the lowest satisfaction rating for cell-phone standard service providers according to Consumer Reports.
The thread has simmered down quite a bit from the other night. There has been no official word from AT&T's camp on the events over the weekend, but it does appear that some shady business may have went down.
source:
AT&T
via
WPCentral