FreedomPop will begin offering refurbished LTE capable iPhone 5 for $349
8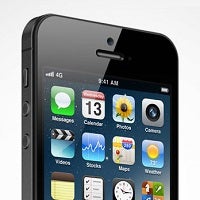 FreedomPop, the MVNO that provides "free" service under the right circumstances, is adding refurbished iPhone 5 smartphones to the line-up.
The devices are "like new" and will be available free and clear for $349. Customers can also bring their own Sprint-branded iPhone 4, 4S, or 5 to the service if they wish. FreedomPop's "free" plans include 200 minutes, 500 text messages, and 500MB of data.
FreedomPop's other plans apparently start at roughly
$5 per month
, but none of the company's rates are readily apparent anywhere on its web-site. The company claims, however, that it has signed up hundreds of thousands of customers since launching
mobile phone service last October
.
The iPhone 5 will have access to LTE connectivity, and will use FreedomPop's voice-over-IP service as the primary carrier, with access to Sprint's network in other circumstances. The goal is to sell about 300,000 refurbished smartphones this year, adding to revenue claims for the company somewhere north of $5 million during the last quarter of 2013. FreedomPop CEO Stephen Stokols expects to see revenues growing to $10 million per month by sometime next year.
FreedomPop is working to have a more capable Android device line-up in addition to the iPhone 5 offering. The Samsung Galaxy S III and Galaxy S4 should join the fold soon, priced at about $200 and $300 respectively. Yes, those too will be certified like-new refurbs.
Taking the refurbished route is a smart move, since a lot of the devices are usually only leftover returns that cannot be resold as new. More often than not, there is nothing actually refurbished, they are simply new devices that could not be resealed. The iPhone 5 for FreedomPop goes on sale this week.
via:
re/code