AT&T adds nearly 1 million net wireless subscribers in the third quarter
5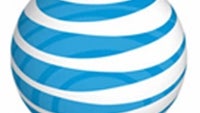 AT&T just released its third quarter earnings report and focusing on the wireless side of the business, the carrier brought in $15.5 billion in wireless service revenue which was an increase of 3.7% from last year. Data revenue amounted to $5.5 billion, a hefty 17.6% gain year-over-year. With 989,000 net new subscribers added in the quarter, wireless operating income for the three month period totaled $4.6 billion for a 3.4% gain over last year's total. Postpaid operations added 178,000 smartphone subscribers and 388,000 tablet subscribers. Prepaid added 192,000 subscribers.
AT&T says that 3 out of every 4 postpaid subscribers now totes a smartphone, up from 66% a year ago. 1.2 million new smartphone subscribers were added in the three months. Overall, AT&T sold a record 6.7 million smartphones in the period, which accounted for 89% of the handsets sold to postpaid subscribers. 42% of the carrier's postpaid customers use an LTE powered phone. Including phones with HSPA+ connectivity, 70% of AT&T's postpaid customers now have a 4G phone.
Additionally, 72% of AT&T customers are on a Mobile Share plan or a tiered individual data plan. Churn was down from last year's third quarter, but up sequentially. Postpaid churn was 1.07% while the figure including pre-paid customers was 1.31%. Wireless Operating Income margin was 26.4% in the period.
"We're setting the standard for 4G LTE speeds and network reliability. Our fiber and U-verse expansion projects are ahead of schedule bringing high-speed broadband to millions more customers. With these initiatives, we're seeing excellent growth across our major platforms — mobility, U-verse and strategic business services."
-Randall Stephenson, Chairman and CEO, AT&T
source: AT&T