AT&T adds 1.9 million net wireless customers in Q4
15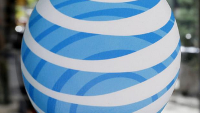 AT&T, the nation's second largest carrier, reported 1.9 million net wireless additions during the fourth quarter, with a total net additions of 5.6 million for all of 2014. For the quarter, AT&T added 854,000 net postpaid subscribers including 148,000 smartphones and 969,000 net tablet subscribers. Wireless revenue rose 7.7% year-over-year to $19.9 billion. With more customers deciding to buy their phones using an equipment installment plan, equipment revenue soared 72.3% to $4.8 billion. The installment plans sell handsets at full retail price meaning that the company brings in more money than if it sold the same handset with a subsidy.
The number of Mobile Share accounts doubled year-over-year with 18.4 million accounts using an average of 3 devices per account. 70% of AT&T's postpaid subscribers are on a Mobile Share plan, including Mobile Share Value. At the end of the fourth quarter, 50% of Mobile Share customers have contracted for 10GB of data or more each month. That is up from the 27% of Mobile Share customers using 10GB or more last year.
Fourth quarter postpaid churn rose to 1.22%, which was up from last year's record fourth quarter low of 1.11% The carrier's wireless operating income margin was 16.3%, lower than the 21.4% it achieved last year. AT&T had wireless operating income of $3.2 billion for the fourth quarter, which was off 18.1% from last year's fourth quarter.
Overall, combining wireless and wireline operations, AT&T reported Q4 revenue of $34.4 billion and $132.4 billion for the year. After writing off 77 cents for various charges, AT&T had a 55 cents profit, up from 53 cents the previous year.
source:
AT&T
via
AndroidCentral