AT&T LG G5 pre-orders now shipping
10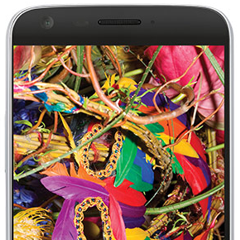 Have you pre-ordered an
LG G5
from AT&T? If yes, you may be lucky and receive it before the smartphone's official release date (which is April 1, at least on AT&T). According to Android Central, AT&T already started shipping G5 pre-orders, and some customers should get their shiny new handset as soon as tomorrow, March 30.
As a reminder, until March 31 (inclusive) you can
pre-order an LG G5 from AT&T and get another one for free
, as long as you're purchasing both on an AT&T Next plan (starting at $22.97 per month). You can also get the phone for $688.99 outright, though this way you won't be receiving a free one. AT&T's LG G5 can be bought in any of these four color variants: silver, titan, gold, and pink
Verizon, Sprint, and T-Mobile are also taking orders for the LG G5, so there's no shortage of places from where you can get the handset in the US.
With its metallic modular design, the G5 represents a new beginning for LG, and definitely stands out among this year's flagship smartphones. However, that's no guarantee for success, and LG will need more than just
commercials featuring stars
in order to make this a best seller. Until our review of the new handset is ready, you should check out our
LG G5 preview
.