ABI Research: More than 1.2 million smartwatches will be shipped in 2013
5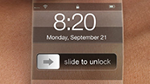 ABI Research has released its forecast for the 2013 smartwatch industry and expects more than
1.2 million units
to be shipped this year. ABI divides the market up into four categories: notification types, voice operational smart watches, hybrid smart watches, and completely independent smart watches. The notification types are those that alert the user when he is receiving a call, message or other incoming notification. Watches in this group include Pebble, MetaWatch and Cookoo. The voice operational watches do what the name implies. Users of these devices can make and take phone calls and us their voice to bark out commands to the watch. Martian's smart watch would be a unit that would fit in this category.
The Standalone smartwatches are those with their own OS that do not need to be paired to a smartphone using Bluetooth. These watches are fully capable of smartphone-type capabilities and can even connect with other devices. This would be the category where we would find the rumored smartwatches coming from companies like
Apple
,
LG
,
Google
Samsung
and
Microsoft
. Still, ABI notes that while the technology is being prepared to make smartwatches that are capable of doing everything a smartphone does, such devices are "not yet commercially feasible."
source:
DigiTimes
Recommended Stories