ABI: BlackBerry 10 to have installed base of 20 million in 2013 versus 45 million for Windows Phone
20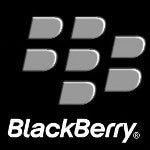 ABI Research has been using all of its fingers and toes to add up the data and the analytics firm now figures that by the end of the year, there will be an installed base of
20 million BlackBerry 10 users
. At the same time, Microsoft's mobile OS, Windows Phone, will have an installed base of
45 million users with a Windows Phone handset
. Another 5.5 million users will be totin' a Windows Phone tablet as the ball drops on 2013.
According to ABI, the numbers are high enough for developers to remain interested enough in both platforms to continue writing apps for them. Both BlackBerry 10 and Windows Phone will battle it out for third place and both BlackBerry and Microsoft are concerned that developers will stop writing apps for their respective platforms if the number of users start to dwindle.
"The greatest fear for both Microsoft and BlackBerry is that the initial sales of their smartphones will disappoint and thereby kill off the developer interest, which then would effectively close the window of opportunity on further sales success. Our view is that the installed bases of this scale would be large enough to keep these two in the game. It will definitely also help that both firms have actively kept the developers' interest in mind while designing and rolling out their platforms."-Aapo Markkanen, ABI Analyst
Both BlackBerry and Windows Phone trail the top two platforms, Android and iOS, by a large enough amount that the pair should be concentrating on third place for the time being. Once the Installed base of both BlackBerry and Windows Phone grows larger, then the battle can migrate to first and second place. ABI notes that the total installed base of smartphone users will rise 44% by the end of 2013 to
1.4
billion with 57% of them Android flavored and 21% them using iOS. At the end of the year, there will be 268 million tablets in use, a rise of 125% year-over-year, with 68% of them running iOS and 28% of them being Android flavored.
source:
ABIResearch
via
BGR