A unit of the Samsung Galaxy S III has already been introduced to UK carriers - in a steel box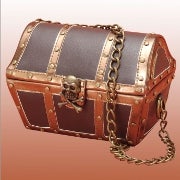 Hey, those rumors that the
Galaxy S III
has been so closely guarded from leaks because it has
literally been sitting in a box
just received another confirmation.
Just as we heard before, UK carriers are getting first dibs at the Samsung Galaxy S III superphone, but it is only one unit in a steel box with openings just for the screen and the ports, so they can do their testing rounds. Talk about hidden gems.
Rumors are that simultaneous launch events might be carried out in New York and Seoul at that time, but we are yet to receive any confirmation for such festivities. Still, the final launch is nearing after all the wait and speculation, and Samsung is said to be planning a pretty concerted launch throughout the globe, so hopefully the US won't be far behind with the arrival of the
Galaxy S III, or whatever it gets named
.