Galaxy S III more of an incremental upgrade, tips carrier insider, might be called something else
84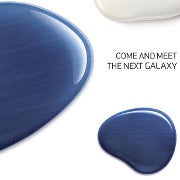 What we call
the Samsung Galaxy S III and might be revealed May 3 in London
, is considered more of an incremental upgrade by the manufacturer, UK carrier insiders are tipping. "
It'll be like the iPhone 4S was to the 4
", clarified the source, and added that the Galaxy S III will be pretty similar to the quad-core
HTC One X
with its 4.7" HD display in terms of specs.
Granted, the eventual quad-core Exynos processor and 720p Super AMOLED HD Plus screen are nothing to sniff at, but it will bring the handset in line with the specs on the rest of the already announced flagships from both HTC and LG, for example.
It isn't clear what exactly would Samsung consider a true flagship handset from the source info (it might be
one with a bendable screen, it seems
), but the Galaxy S III might not even come with this name, and rather be
called something else
he said, with the internal codename for the phone being Bali for now.
The handset is still expected to feature the
eye-tracking tech we told you about before
, which senses if your eye are not on the phone, and locks it accordingly, just like the TouchWiz-ed Android ICS had the Face Unlock feature modified to require blinking for access. The feature will be called "Human Interaction" according to the carrier rep, so we can't wait to see it in action.