A touch of elegance: here are the top 6 best iPhone 7 leather cases!
10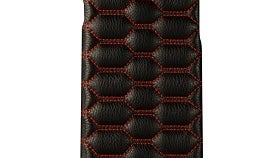 Join us as we round up the best iPhone 7 leather cases currently available in the United States.

Before heading on to discussing the best iPhone 7 leather cases, let's first talk about the advantages that leather cases have to offer compared to rugged cases.
Apple's iPhone 7
, like its predecessor, sure is a classy smartphone. With this latest iteration in the iPhone series, Apple has even stepped up the build quality a notch, making the aluminum more durable and also equipping the handset with water and dust resistance. However, chances are that most iPhone 7 users will still be looking for ways to protect their investment.

While rugged cases are one way to ensure that the first drop doesn't turn your iPhone 7 into an overpriced paperweight, most such cases lack elegance. If you agree, then one way to get the best of both worlds is by getting a leather case. This way, you'll still have a classy smartphone, but you're also making sure that the handset is protected against and scratches.