A hidden Android 4.3 feature unearthed: Permissions Manager
12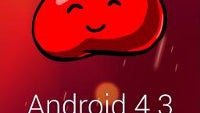 With the release of Android 4.3, among others, we've had to kick up the pace a notch, in order to keep you updated with all there is to know about Google's latest exploits. By now, you've probably established that nearly all of
the new tweaks and goodies Android 4.3 brings to the table
are mainly under the hood or targeted at developers. Well, this has just changed!
A hidden feature called "Apps Ops" was discovered by the guys over at
AndroidPolice
, allowing you to tweak and disable particular permissions for each one of your apps. As you probably know, older versions of Android only inform you of the permissions that are required for you to install the app, with little to no room left for you to take charge of your privacy. This has now changed, or rather is about to – the feature is obviously not intended for the public just yet, but we hope this will change soon.
Regardless, if you're among the first already running Android 4.3, you can head to the Play Store and download a new app called Permission Manager, which allows you to tweak away at your own discretion. It goes without saying that apps aren't designed with this feature in mind, so thread carefully.
Source:
AndroidPolice
,
Play Store
Recommended Stories