A gallon of gas could power your iPhone for 20 years
11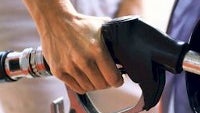 If you ask
ExxonMobil
, we'd still be living in a gas-run economy even in the distant 2040. The fuel company that swapped places with Apple in the battle for the world's biggest in market value, has some interesting revelations about power efficiency. Turns out, a gallon of gas could
power your iPhone for 20 years
. That's if iPhones were powered by gas.
ExxonMobil's VP for Corporate Strategic Planning, Bill Colton, has this very convincing argument:
"All of the energy concentrated in one gallon of gasoline is enough to charge an iPhone once a day for almost 20 years."
And you thought the future belonged to electricity! The biggest drawback to using it in mobile products, like say cars, is the fact that it has a low energy density. Basically, you already know this if you've been looking into electric vehicles - they can only run around 100 miles on a single charge, while under 100 pounds of gasoline can power a 3,000 pound car for 400 miles at 60 miles per hour. Now, Apple has already filed a patent for
hydrogen-powered batteries
- if only we had gas-powered iPhones!
Recommended Stories