9.4-inch Sony Xperia Tablet S features demonstrated on video
8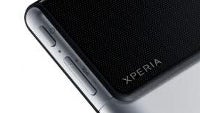 The
Sony Xperia Tablet S
is a different tablet - with a 9.4-inch screen and a design reminiscing a folded newspaper, it stands out among other Android tablets. It still can't match the iPad's resolution nor that of higher-end Android tablets, but the Xperia Tablet S does feature a lower, $400 starting price.
And now, to bring your attention more to its features and usability rather than the cold facts about hardware, Sony has released a few neat videos going through the various functions of the Xperia Tablet S. That's not for the geeky crowd that would rather watch benchmark comparisons and the like, but are still a nice illustration of what you can do with Sony's new slate.
Check them all out below, and let us know whether the Xperia Tablet S will make a difference or is it doomed to be just another Android tablet to quickly go into oblivion?
source: Sony