9 things that make the Samsung Galaxy Note 4 better than the Galaxy Note 3
35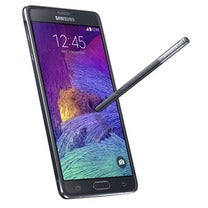 The
Samsung Galaxy Note 4
is a phone worth being excited about, and you should be perfectly aware of that if you've already read our
Galaxy Note 4 hands-on
post. What makes Samsung's new phablet better than its predecessor, however, is likely not as well known. That's why we though we'd clear things up a bit.
Long story short, the Note 4 isn't dramatically different from the Note 3. It is still that S-Pen-equipped phablet with top-notch specs we know and love. But at the same time, a number of changes have been introduced – changes that we're about to go over. So here are 9 major things that make the Samsung
Galaxy Note 4
better than the Galaxy Note 3.