8GB and 16GB Google Nexus 7 models are out of stock at the Play store
5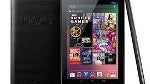 Now ain't that a surprise: there are no more 8 or 16 gigabyte Google Nexus 7 tablets available at the Google Play online store. Both models are currently listed as "coming soon", with the option to enter your email and get notified when they are back in stock.
The reason for all this is, of course, anything but a mystery: a new,
32GB Google Nexus 7 model is expected to land soon
. Moreover, it will be priced at $250, or exactly as much as the 16GB variant retailed for until recently. Once the device is back on the Play store, the 16GB model will occupy the 8-gigger's $200 price spot. But what will happen to the 8GB Google Nexus 7 tablet then? Well, we aren't sure, to be honest. Some say it will be discontinued, but on the other hand, it might also be treated to a price reduction.
The 32GB Google Nexus 7 tablet was expected to be announced publicly tonight, along with a 10-inch model made by Samsung, but the event has been cancelled due to the severe weather conditions across the U.S. East coast. In case if a 16-gigger will satisfy your needs,
you might be able to find one at a retailer's outlet for $200
.
source:
Google Play
via
CNET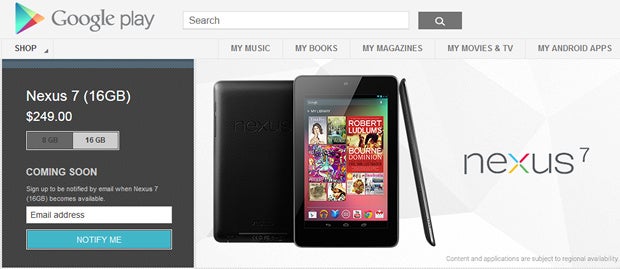 The 8GB and 16GB Google Nexus 7 tablet models are out of stock at the Google Play store