Apple beats Qualcomm, gets to 7nm chip production much earlier
38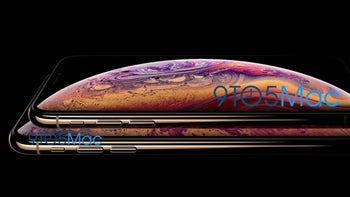 Two of the biggest chip makers, Qualcomm and MediaTek, will have to delay their newest chips due to "prohibitively high" development costs for the new generation, 7nm manufacturing process that promises to deliver 20% to 30% faster performance.
Qualcomm, in particular, will have to delay its newest chip, likely named the Snapdragon 855, to early 2019, which is great news for competitors like Apple.
The company based in Cupertino will unveil its latest iPhones in just a week's time on September 12th and all three expected new iPhones will run on a 7nm chip. All of that powerful new silicon on the new iPhones is made by the foundry TSMC.
Right now, Huawei is the only other company that seems ready with a 7nm chip of its own: the recently announced Kirin 980. Huawei has said that it has spent some $300 million on research and development for this new manufacturing process and that it has been the biggest challenge it has ever faced. Huawei is expected to be the second company after Apple to offer a phone with a 7nm chip in it. The name of the phone is the Huawei
Mate 20 Pro
and it will be announced on October 16th in London.
As for all the rest, it seems that foundries have instead focused on improving production of the current and older generation 12nm/14nm chips that are used in upper mid-range phones. This segment of handsets is actually the one that is expected to undergo the fastest growth in the coming months and many companies consider that those chips provide "enough" power for a smartphone.
And some companies like Globalfoundries have even put plans for 7nm FinFET chips on hold indefinitely.
"Globalfoundries is reshaping its technology portfolio to intensify its focus on delivering differentiated offerings for clients in high-growth markets,"
the company said referring to 12nm/14nm chips.
So with all this in mind, it seems that we will now have quite a big gap in performance between different high-end phones. Apple, in particular, is the first one to bring 7nm to the market in huge quantities, and it might just have a big lead over all the others.