7 best free Android Wear games (2017)
1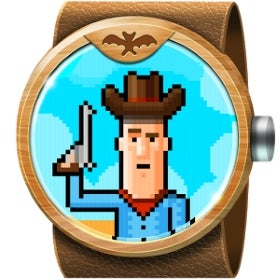 Smartwatches are still somewhat new to the consumer electronics world. This makes the platform largely uncharted, especially when it comes to software opportunities for third-party developers. And what's the best way to explore a platform? Games, of course. They often push the boundaries of what's possible, and what works in terms of user experience, on just about any computer platform ever invented.
Everything said above also rings true for one of the most popular smartwatch operating systems – Android Wear. So, without further ado, here are 7 of the best free games for Android Wear.
2048
The concept of 2048 is pretty simple – you're presented with a square grid in which numbers appears. Pushing two squares with the same number into each other, sums them up in just one square. For example, two squares with the number 2 become one square with the number 4. The goal is to use these mechanics and produce a square with the number 2048.
It might sound simple enough, but it's much harder when you actually start playing.
Rubik's Cube
The title of this game is rather self-explanatory – it's a Rubik's cube simulator on your Android Wear watch, complete with leaderboards, achievements, and an option to play with a 2x2 cube.
Wear Rider
If you enjoy endless runners, this game will be right up your alley. Wear Rider is a classic traffic-dodging game for Android Wear. Certain stunts will grant you more points, increasing your score. And just like any other traffic-dodging game, it gets progressively harder the bigger your score is.
Tic Tac Wear
There is no better time killer than a classic game of Tic Tac Toe. And what better device to kill time with than a watch? Tic Tac Wear does just that – it lets you play the classic game on your wrist, either versus AI, or a human player. It's really simple, but what more could you need?
Wear Maze
Here's a game that employs your smartwatch's gyroscope. You probably know the concept already – a simple 2D maze with a hole somewhere in it, and a ball that you have the navigate to said hole by tilting the entire maze in different directions. However, due to the way we usually hold things, this game feels somewhat unnatural to play on a phone or with a physical toy. You'd be surprised how well it works on a watch, though, and it's definitely one to try.
Wear Maze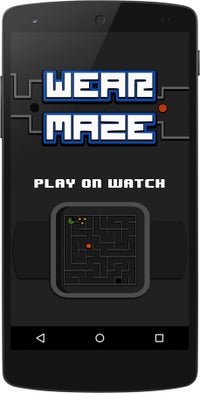 Wear-tris
Doom is the test used to determine if something is a computer, but Tetris is the staple game that, in our opinion, defines something as a platform you can play on. No platform is complete without some sort of a Tetris iteration, and Android Wear has one. Do we need to say more?
Rail Maze
Rail Maze is a puzzle game for people that like trains. You're tasked with modifying the train tracks on each level, so your train can reach its destination. You must also make sure that it doesn't collide with pirate trains. You must also avoid looping the train around, so it doesn't collide with itself, similar to a game of Snake.
Rail Maze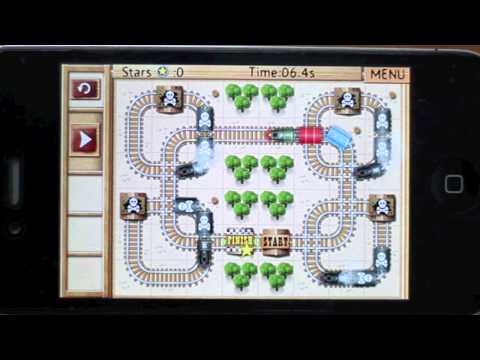 Wild Wild Gun
Wild Wild Gun is the Android Wear version of the 1984 Banc Panic arcade game. The goal is to shoot the evil bandits appearing on the windows of a Wild West saloon, and avoid shooting the innocent ladies. Don't take too long, though, since the bandits will shoot back at some point, and this ends the game.