66% of Brits surveyed don't see the Apple iPhone 5S ringing up big sales
10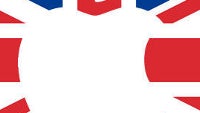 Over in the U.K., a mobile phone comparison site surveyed 2007 Brits aged 18 or older to see how they feel about the next iteration of the Apple iPhone whether it is the
Apple iPhone 5S
or Apple iPhone 6. Interestingly, 2 out of 3 surveyed said that they expect the next iPhone to have
poor sales
. This goes hand-in-hand with the 59% who said that they expect Samsung to become the most popular manufacturer of mobile phones in the country.
When asked why they believe that the next Apple iPhone will have such a hard time ringing up sales in the region, 31% blamed it on Samsung's increasing domination of the market. 26% said that the new iPhone will fail because it will be too expensive. The "Apple has lost its mojo and can't build products like it used to," line accounted for 23%. According to 22% of the respondents, the next Apple iPhone will not succeed in Britain because it will be too similar to the
Apple iPhone 5
. 19% blame an expected lack of sales for the next iPhone on the theory that people are not as excited about the device as they used to be.
The hot model to own in Britain in the coming months? 49% replied with the
Samsung Galaxy S4 mini
while 33% picked the Apple iPhone 5S/6. By the way, when asked which phone they currently own, 34% of those those surveyed said they own an Apple iPhone. 22% said they currently sport a BlackBerry model while 14% are totin' a Samsung made phone.
source: MobilePhoneChecker