6 flagship smartphones that came defective or broken out of the box
74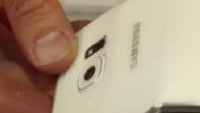 "When life gives you lemons, make lemonade" - is what wise people say. Apparently, said people of profound wisdom never had their brand new high-end smartphone handed to them looking like it got through all of history's bloodiest conflicts at once. Which is strange, as it is a known fact that smartphones see the highest return rate among electronic devices, the main reason being defective products. It's hardly any wonder, though - producing, packing, and shipping our beloved gizmos from Asia to the rest of the world is a mighty complicated process whose success depends on much more than strict quality control.
Unfortunately, even expensive smartphones built to the highest quality standards are prone to disappointing their early, and most enthusiastic buyers by coming defective out of the box. These occasions range from relatively minor stuff like the odd scuff or dead pixel, right down to broken essential functionality, or even worse - hazardous components such as exploding batteries.
In the list below, you will get to experience everything - so put on your fire suit and breathing mask, and step into our selection of flagship smartphones that came defective or broken out of the box.