6 famous ex-high-end smartphones that you can now buy at discounted prices
48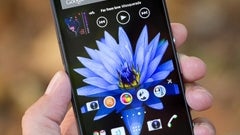 One of the not so great things about high-end smartphones is that they can quickly be eclipsed by newer devices that usually offer next-gen components, improved build quality, various software enhancements, and so on.
However, the bright side of this is that most of the handsets released as high-end products become considerably cheaper after newer and better models hit the market. With that in mind, we've selected some famous smartphones that were launched as high-end products, but have been overshadowed by their successors, and can now be bought at discounted prices. Check them out below (in alphabetical order):
The iPhone 5s will soon be 2 years old, and its 4-inch display is considered too small for today's standards. However, some users may still prefer a display of around 4 inches, rather than the large screens that most smartphones of today are offering. Plus, the iPhone 5s remains a well crafted device that features (among other things) a 64-bit processor and a fingerprint scanner. Apple is currently selling the iPhone 5s SIM-free starting at $549. You can also get the handset on contract starting at $99. While these are discounted prices, perhaps they're still too high for what the iPhone 5s represents in 2015.
Released in May 2014 as the world's first widely-available smartphone to offer a Quad HD display (5.5 inches, 1440 x 2560 pixels), the LG G3 was succeeded by this year's
G4
, which comes with an improved screen, a faster processor, and a better camera. The good news is that the G3 can now be bought for around $400 off contract (or even less, if you're lucky to find a great deal), which means you'll get a device that's still impressive without paying an unreasonable price.
Granted, the Motorola Moto X from 2014 lost its charm now that the
Moto X Style
/ Pure Edition is here, but it's still a great buy, offering features like a 5.2-inch 1080p display, and a Snapdragon 801 processor. An unlocked Moto X (2014) can currently be purchased for as low as $299, and this price includes various customizations made via Moto Maker.
Like the iPhone 5s, the Galaxy Note 3 is also almost 2 years old, but that doesn't mean it's a relic. The Note 3 was the world's first smartphone to feature 3 GB of RAM, while also being Samsung's first Note to sport a 5.7-inch display. The newer
Note 4
and
Note5
have 5.7-inch screens as well, though both are offering Quad HD (1440 x 2560) pixel resolutions, while the Note 3 is only a 1080p device. If you want a Galaxy Note 3, you can currently buy it unlocked for under $500.
Clearly eclipsed by the newer, shinier, and more powerful
Galaxy S6
and
Galaxy S6 edge
, the Samsung Galaxy S5 is an ex-flagship smartphone that may still be great for some users. Initially launched in March last year, the Galaxy S5 is dust- and water-resistant, and - unlike the S6 and S6 edge - it features a microSD card support, and a removable battery. Sure, the S5 doesn't have a Quad HD screen or an octa-core processor, but since it can now be bought for as low as around $400 (unlocked), it could find plenty of new buyers.
No images
Launched in September last year, the Xperia Z3 Compact was praised by many for the fact that, unlike most other compact phones, it didn't compromise on features. Except for the smaller screen (4.7 inches with 720 x 1280 pixels), the Z3 Compact has all the features that the larger Xperia Z3 is offering, including a Snapdragon 801 processor, a 20.7 MP rear camera, and a water-resistant body. Even more, the Z3 Compact offers fantastic battery life. Right now, an unlocked Sony Xperia Z3 Compact can be bought for around $400.
No images