6 best office apps for Android (2014 edition)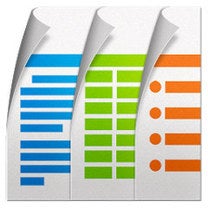 Some say that smartphones and tablets are mere toys. All they're good for is fun and games since no serious work can be done on their limiting touchscreen displays. These are the people who have most likely never had the right software at their disposal. For an Android smartphone or tablet can be a powerful instrument, including one for editing complex documents, detailed spreadsheets, and beautiful presentations, all on the go or from the comfort of your couch. All you need is an office suite.
Now, you're probably thinking that downloading a fully functional office application on Android will cost you money. And you're quite wrong if you do as the office suites we've picked for you today come free of charge. Sure, some do offer paid premium features, but other than that, their essential functionality is free to use. And yes, they're compatible with Microsoft Office docs, spreadsheets, and presentations, so you'll be free to move your work from one device to another. Now flip through the slideshow below and be productive!