5G standards body expects to launch service a year earlier than expected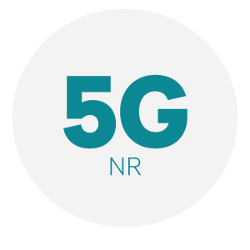 2020 is year that many people are looking forward to for various reasons. One reason is that 2020 is supposedly the year when 5G service will launch around the world. Or is it? According to 5G New Radio (5G NR), whose 5G platform is expected to become the global standard, the next-gen wireless service might actually be ready to go by 2019. That is one year earlier than expected. This was repeated by some of the two-dozen or so companies that belong to the 5G NR such as Qualcomm, AT&T, Sprint, Intel and Deutsche Telekom. The nation's largest carrier, Verizon, has its own standards for 5G.
5G wireless service is expected to be 100 times faster than the current 4G LTE data speeds. The faster speeds will help users get better experiences from Augmented Reality and Virtual Reality specifically, and from their handsets generally.
Qualcomm earlier today introduced its first modem chip that will support 5G, 4G, 3G and 2G speeds all on the same component. The part will be ready to be used with the first line of 5G NR enabled handsets, which will now launch in 2019. Last October,
Qualcomm first introduced the Snapdragon X50 5G modem
which can handle peak download speeds of 5Gbps. Helping users maintain a strong network connection, the modem can connect to a 5G and 4G signal at the same time.

Qualcomm couldn't say when the chips will be sent out to customers for testing, but it did say to expect them inside new handsets by 2019.

source: CNET