Expect pricey 5G iPhone 12 Pro preceded by Apple AR 'glasses' and an SE 2 release
8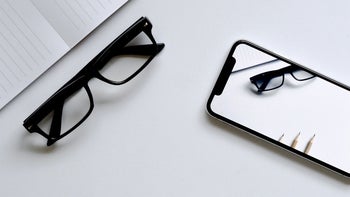 Apple has lined up its first 5G iPhone for the second half of next year, but the first will see some pretty interesting developments, too, both in resurrecting old glory, and introducing a brand new device.
This is what famed Apple analyst Ming-Chi Kuo
claims
in a note to clients, and, as usual, he probably will be spot on. First off, Apple will introduce a new
iPad Pro
in early 2020, most likely the one with a revolutionary
miniLED
display that has been bandied in the rumor mill recently.
Second, it will be accompanied by the
iPhone SE 2
, the next iteration of the small phone form factor that will be an
iPhone 8 on A13 steroids
for the nostalgic types and those who prefer smaller handsets.
Apple AR glasses headset release is slated for Q2 2020
That much we knew already but the news drop today is that the eventual Apple AR glasses will be introduced in the second quarter of the year, complete with "third-party" brand collabs. That's right, Apple's augmented reality gear will probably come in stylish design from some renowned frames brand or another. Or, maybe it will be a gaming helmet. Nothing's clear on this one just yet, as the report just says "headgear."
If the AR device comes in the form of glasses, it will most likely be used mainly as a head display of sorts, previous rumors indicated, offloading the computational tasks to the iPhone in your pocket, just like Apple did with the first iterations of its smartwatch accessory.
Given that the upcoming 2020 "Pro" iPhones and iPads are said to be kitted with a 3D-sensing ToF camera on the back, the company is apparently betting big on augmented reality. We just hope it won't consist of the clumsy push-bad-animation-around-a-table presentations we are used to from other AR efforts in the field.
Pricier 5G iPhone 12 Pro will have new metal frame and design
As for the
iPhone 12
, Apple will apparently introduce a new metal midframe shape coupled with a different back panel than what we have now. When you add the 5G modem and 5nm apple A14, Apple will be raising prices compared to this year's Pro models, says Kuo. Hey, did you expect 5G to arrive to the iPhone on the cheap?