5 phone makers that said they'll love you forever, but ran off with the child support
18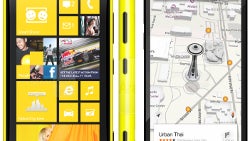 Making smartphones is a tough and often unprofitable business for anyone but the top three - Apple, Samsung and Huawei. After they saw Apple's exorbitant profits from the iPhone, many a company have tried and failed to reinvent the cell phone wheel, entering the market with the enthusiasm of a startup, then burning through a pile of cash while trying to challenge the status quo, and in the end throwing in the towel.
Just in the past few weeks, we've had a few of those declaring they are no longer able to fight the good fight, and are folding the lawn chairs. What happens after them? Well, the thousands of folks who drank the Kool-Aid, believing that a newcomer or even an established player like Microsoft can change the game completely in their favor, are usually hung out to dry with their phones in terms of support and updates.
That's the risk of being an early adopter, though, while the warm and fuzzy feeling of using something relatively unique can keep them warm for at least one upgrade cycle. Here are a few of the glaring examples how hard it is to make it in the cutthroat phone business for anyone but the incumbent juggernauts.