5 great new platformer games for Android and iPhone
2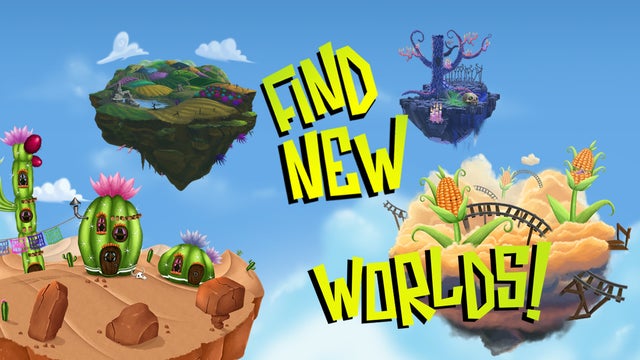 Platformer games are a great fit for a phone: with controls that are easily adapted to mobile and a gameplay that can be divided in short levels that are easily digested in short spans, it's no wonder that there are many great new platformer games on Apple's and Google's application stores recently.
Some great new platformer games
We take up the opportunity to sum the up to point out the best new Android and iPhone platformer games of recently. From the action-packed Viva Sancho Villa, the trendy PewDiePie Legend of Brofits, the enchanting Paper Monsters Recut, there is something different that will appeal to different gamers.
Check out these great new platformer games below and let us know which one is your favorite.
Viva Sancho Villa
Price: $3.99
Viva Sancho Villa is a Mexican hack & slash action adventure platformer, where you play as the revolutionary hero Sancho Villa. Using your bonecrushing machete and legendary revolvers, liberate Magico's land from the corrupted forces of evil in this revolutionary saga of war and folklore. Get immersed in a surreal world of music, traditions, mythology, arts and crafts while you travel through colorful towns, dangerous fields, uprising villages, haunted forests and much more.
PewDiePie: Legend of Brofist
A 2D platformer featuring YouTube's PewDiePie as the main hero, you get the retro graphics and a kick of gameplay from the past in a contemporary game with a fun story and a hefty price tag.
Mos Speedrun 2
Price: $1.99
Mos Speedrun 2 is a platformer game that brings new abilities to your hero Mos: in the second game in the series, you can now swing on ropes, swim through jelly, push blocks, wall jump, and fight through spider webs to reach the end of a level.
Paper Monsters Recut
Price: Free
Paper Monster Recut is a classic 2D platformer with good-looking 3D environments. With a cute cast of characters, old school-style playable overworld, with plenty levels and secrets to unlock along the way and full MFi controller support, it's one of the more entertaining platfrormers we've played.
Dust: An Elysian Tail
Price: $5.99
As the mysterious warrior, Dust, your action-packed journey will take you from peaceful glades to snowy mountaintops and beyond. At your disposal is the mythical Blade of Ahrah, capable of turning its wielder into an unstoppable force of nature, and the blade's diminutive guardian, Fidget.